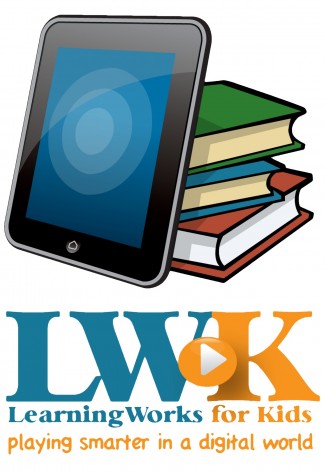 Are Video Games Good for Children with ADHD?
It's Not a Simple Question
Child psychologists and pediatricians are often asked by parents if video games are good for children with ADHD. Some evidence suggests that excessive gaming can increase inattention, and parents often observe behavioral problems when children with ADHD are told to stop game play. While these concerns are quite legitimate, they do not suggest that parents should restrict their children with ADHD from video games and other digital media.
The reality of living in a digital world is that the opportunity to engage with screen-based technologies such as video games, television, the Internet, and cell phones will be necessary for children's participation in their social, educational, and future vocational worlds. Educators refer to the need for "digital literacy," which includes the capacity to understand digital information; the ability to access information effectively, evaluating, analyzing and using media; and the skill to apply technology as a core 21st century skill that students will need for college and the jobs of the future. So restricting children with ADHD from age-appropriate technologies is probably not a great idea.
From a social standpoint, it is probably helpful for children  with ADHD to have some awareness of popular television shows such as SpongeBob or to know about the latest and most popular video games that kids their age play (or should be allowed to play). The social components of video games, cell phones, and the Internet are a powerful, two-edged sword. Restricting children from age-appropriate technologies may isolate them from communicating in today's world. However for children with ADHD who may have limited coping skills, such access opens a Pandora's box to negativity, cyber-bullying, and emotional distress online.
Educationally, video and computer games can be extremely useful tools for learning academic skills such as math and science. On an informal basis, curious kids (and those with ADHD) can learn an incredible amount by going online and pursuing an interest, but can just as easily get distracted, become engaged with inappropriate material, or simply waste their time.
While the question of whether video games are good for children with ADHD is quite complex, there are a few simple guidelines to follow:
1. Set meaningful limits on the amount of time your kids are involved with digital technologies. A rule of thumb for children with ADHD is:
Preschoolers – limited and supervised time only
Elementary school students – one to one and a half hours a day, including television time
Middle school students – one and a half to two hours a day, including television and cell-phone time
High school students – two to two and a half hours a day, with negotiation based upon the use of technology for academic needs
2. Find out why your child with ADHD loves digital media. Talk to him about what he is doing with technology and how it might help him.
3. Model appropriate technology use so that your child with ADHD observes you having a balance of physical, social, educational, and family activities in your life.
4. Always engage in many other types of family activities that do not involve technology such as exercise, hobbies, playing board games, and being outdoors.
5. Set the expectation that technologies be used in a social fashion, rather than in a solitary manner, so that the majority of your child's gaming is with other children.
6. Educate yourself about how to choose and use popular technologies at websites such as http://learningworksforkids.com/, which can help you identify the best games and apps to improve executive functions for your child with ADHD.
This post was authored by Randy Kulman, Ph.D. who is the President, LearningWorks for Kids.  This post was published in honor of ADHD awareness month.
Founder and President: Dr. Randy Kulman, Ph.D
Dr. Kulman is the founder and president of Learningworks for Kids. He coordinates our team of psychologists, educators, and digital designers in our quest to make video games good for kids. As a licensed clinical child psychologist, Dr. Kulman has been working directly with kids and families for the past 30 years, and has become a leading expert on the use of digital technologies for improving thinking skills in children.
One of Dr. Kulman's most important roles is to lead our team of psychologists and educators in our ongoing research into game-based learning, the use of digital technologies in helping children with attentional and learning problems, and using videogames for teaching problem solving skills in schools.
Dr. Kulman became interested in the use of videogames for teaching thinking skills through his clinical work with children and families. After listening to hundreds of children and parents reporting how engaged kids were in their video game experiences, he began researching methods by which videogames could be helpful to children, and from there developed the framework for Learningworks for Kids.